Who we are
M&TM Freight LLC is an international forwarding and moving company, established in 1995.
The first office of the company was opened in 1995. At that time, our services included mainly international commercial transportation. Slowly gaining the trust of customers, we expanded our staff, opened new opportunities, preserving the main principle – the quality of work.
To secure high level operations service we established offices in the UK (1998), Germany (2010), Lithuania (2015).
Among our customers – the largest European companies and private clients, who put value upon quality of services and individual approach.
A new milestone in the development of "M&TM Freight" was the establishment of the Relocation project – a set of services directly related to the relocation and moving of personal belongings for customers.
Our Team
Employees of "M&TM Freight" have a wide and cross-sectional experience in the field of transportation management, in the field of foreign economic activity, as well as in providing related transport services.
Skillful and experienced stuff, professional equipment and materials allows us to work quickly, meet deadlines and provide quality services.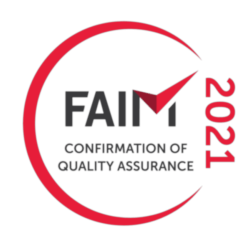 M&TM Freight is a member of British International Freight Association (since 2001), International Association of Movers, member of C5C and Global Freight Alliance: logistics network focused on quality!
What we do
We are focused on providing our clients with full integrated package of services, namely:
International forwarding
Consolidated shipments
FCL, FTL, LCL
Shipments by air, railroad
Over-sized cargo, DGR (dangerous goods)
Transportation of antiques, art galleries
Assistance in import/export customs clearance
Insurance
Warehousing, packing
Moving/relocation
We believe that there are no minor points in the organization of transportation and relocation, therefore M&TM Freight keep a close eye on fleet selection, staff development and the acquisition of professional packaging materials.
Our employees and managers have tremendous experience with even the most difficult of moves.
In our team each specialist is responsible for their own field of work and this makes us professionals in the field of International forwarding and in foreign economic activity in general.
During our work, we have been able to hold a strong position among international freight forwarding companies and continue to develop moving and relocation projects.
M&TM Freight's commitment to customer satisfaction prevents it from relying on inexperienced or poorly qualified partners… →
Our website uses cookies (just like almost any other website). Please read below what you should know about this. COOKIES… →